The Sackler School of Medicine New York State/American Program of Tel Aviv University is a partnership between the United States and Israel that has existed since 1976. Our program has trained approximately two thousand talented men and women who have become some of the finest physicians in the world.
The program, which is a four-year course of study, is chartered by the Regents of the University of the State of New York State and accredited by the State of Israel.
It welcomes qualified citizens or permanent residents of the United States and Canada.
Students are taught in English, and class size is limited to 65 students per class.
Sackler School of Medicine includes 20 research institutes, a large rehabilitation center, state-of-the-art bio- and nanotechnology, and cutting-edge research all on a beautiful 170-acre campus.
Its 1,600 faculty, physicians and scientists are internationally recognized for their work in the field of medicine.
Our students receive an exceptional academic foundation in the science of human disease, clinical skills to translate this knowledge into accurate diagnoses and treatments, and a firm grounding in ethical and empathetic doctor-patients relationships.
Clinical clerkships take place in 16 affiliated hospitals, including the largest medical center in the Middle East.
All fourth year students take 16 weeks of electives in American institutions approved by the Sackler Faculty of Medicine, including at least one subinternship.
Each year our graduates earn residencies in America's top hospitals and medical institutes such as the Cleveland Clinic, Mount Sinai, Stanford University Medical Center, Johns Hopkins, Montefiore, Tulane, NYU, Yale/New Haven, and many others.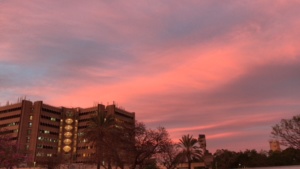 We invite you to discover more about our program. Explore our new website to learn about our students, our academic program, life in Tel Aviv, and much more. Feel free to contact us if you have any questions.
– Dr. Stephen H. Lazar, Executive Dean